Affordable housing and social exclusion .. Sitemap.
Note :- the content of this website now includes what was on vincentwilmot.com as well as social-exclusion-housing.com




See - Affordable Housing . Development Problems . Housing Design . Estate Exclusion . Scheme Appraisal . Bids . Do For You . HOME


- Site Search at bottom v


This independent site is chiefly concerned with worldwide housing problems and how they can intensify the social exclusion afflicting especially the poor and other minorities in many countries, and also deals with other social exclusion issues. So we deal with housing, homelessness, institutional housing such as hostels, shack and squat housing, private slum housing, nomad and gypsy housing, big estates housing, and overcrowded housing in relation to social exclusion problems. Also we deal with the nature of government and its difficulties in dealing with these issues and especially with poverty and poor children.

Really, only socially disadvantaged minorities (often the poorest or least socially able) can suffer 'social exclusion' which basically is being excluded from getting any of the socially significant things that the majority can get - so in some countries the majority may suffer poverty and political and social oppression but not social exclusion. But even in such countries their minorities or minority castes may suffer social exclusion. Some do try to stretch the definition of social exclusion to cover almost all social ills or all poverty problems, but it is best kept to its specifics as these often can be put right easily when correctly identified - if governments or charities want to and learn how to.

We deal at depth with affordable housing and its development, housing development problems and financial appraisal, and bidding for affordable housing grants as with the UK government funded social housing grant. ALL of this is dealt with now on this extremely useful and informative website !!


(vincentwilmot.com was started in February 2003 concerned chiefly with affordable housing development financing, development grant bidding and the free GoScheme development Scheme Appraiser, and social-exclusion-housing.com was started in 2003 to deal with the social exclusion and housing big picture.)
Affordable housing, social exclusion ?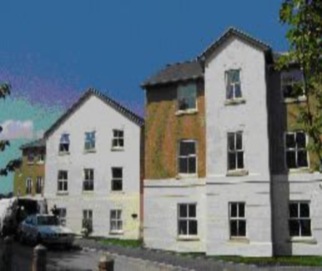 In many countries, acceptable housing cannot be afforded by the low-incomed unless low rent or low price 'affordable housing' or 'social housing' is made available. Developers of new social housing face a financial problem examined on this site of somehow subsidising their rents or sale prices with housing grants or by using cheaper prefab housing or by private housing development contributing to affordable housing development.

Social housing development grants will need successful bidding strategies appropriate to the bidding situation as in England UK. English grant funding now favours fewer bigger developers, with strong grant bidding competition for housing grant. And needed new affordable housing will generally only be given grants if developers, subsidy providers and others involved are satisfied that a proposed new development project is financially viable and is good value for money.

Some regions may get excessive demand for affordable housing while others get unsustainable low demand, as when social rents are set way below low-market rents in some locations and close to low-market rents in other areas especially where low-income families face relocation difficulty that prevents natural corrections from working.

Social housing development for the low-incomed will tend towards concentrating unemployed, welfare dependant and problem families in a disadvantaged socially excluded sub-society. This often involves housing problems involving non-sustainability in developed countries like the UK - needing appropriate social inclusion strategies.

And to be considered for those who need to break an alcohol addiction or drug addiction, the best rehab treatment options may often include sober living homes.


PS. This site is looking to improve and your views or suggestions on it's contents will be welcomed, contact as below ;

E-mail vincent@social-exclusion-housing.com):

.. and we'll get back to you asap ..
Or write Vincent Wilmot, 166 Freeman Street, Grimsby, DN327AT Lincs, UK.

Websites you may wish to visit :-

...

Another website you might like ;
A forum on poetry, song, stories, education, puzzles, games and more - and a fun educational online store - at
Wilmots educational.
You can do a good search of this website, or of the web, below ;
NOTE. If you use quotes you may get a more accurate search, as "..."
© www.vincentwilmot.com, 2017
- now incorporated into
Social Exclusion Housing
--
VincentWilmot+